HEALING SOLUTIONS
FROM EXPERT MENTORS. TAKE THE PATH TO A HEALTHY RELATIONSHIP TODAY!
OUR MISSION:
We teach our clients leading-edge personal mastery and marriage mastery skills that actually work, and give you the coaching and the mindset support you need to take action and create miraculous transformations in your marriage.
MEET KELLY & NED VANDIVER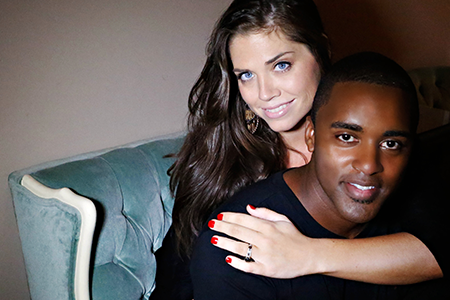 Founders Of The Relationship Loft
Kelly and Ned Vandiver are both RLT (Relational Life Therapy) Practitioners who have dedicated the last 10 years of being together – to helping people transform their lives and marriages as thought leaders, healers and coaches in their local community & throughout the world. Both Kelly as Ned have been trained and mentored by some of the world's best minds, including the amazing Dr. Terrence Real, the creator of the leading-edge relational-living modality known as RLT.
Active parents of 8 children – 3 grown, and 5 still at home, they have been living together, loving together, running business together, parenting together, creating together, and HEALING together for the last decade and know first-hand HOW to intentionally create the conscious, healthy, happy, deeply connected marriage of their dreams through relational living, rolling up their sleeves, and doing the inner work as individuals and as a couple every single day.
They mentor and coach their clients through their proprietary process so that they too – can intentionally choose to heal their childhood traumas, their relationships with themselves, co-create the marriage they so deeply want, and DITCH THE MARRIARE COUNSELING OFFICE FOR GOOD.
Kelly and Ned are both passionate truth seekers and truth-tellers, and believe that transformation in any area of your life is ONLY possible when #1: you are truly committed to change and #2: when TRUTH is inserted into the equation – And that then and only then, can the healing process truly begin.