HEALING SOLUTIONS
FROM EXPERT MENTORS. TAKE THE PATH TO A HEALTHY RELATIONSHIP TODAY!
(NARC) EMPOWERMENT COACHING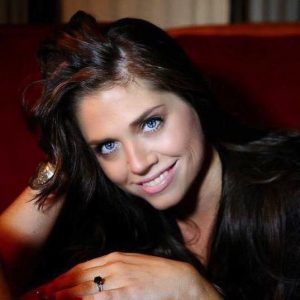 I'm Kelly. This page is dedicated to all women who've ever been through the soul-crushing, heart-wrenching experience of narcissistic, physical, or psychological abuse.
As a young girl, I experienced these forms of abuse on some level around me – so they were familiar to me subconsciously. I was programmed with the energy of abusive behavior so when I experienced them in my last marriage with my ex-husband, I thought they were normal.
I thought that I deserved to be treated that way. I felt like because I was deeply flawed as a human in so many ways, that this was my lot in life. This was the marriage I was destined to have.
But after years of physical abuse, being accused, berated, called names, and gaslighting – I finally had enough.
Something within me, my soul, God, whatever you want to call it, told me that my children and myself could no longer be subjected to it, and that it was time to make my exit plan.
The exit from that marriage has been the most traumatic experience of my life – to date:
Family members turning their backs on me and supporting my abuser.
False claims made against me and lies being told about me.
Custody battle.
Physical violence.
Fighting to get a restraining order.
Financial abuse.
My name being dragged through the mud in the small town that I live in.
Having to go through a very embarrassing divorce in a small town
Losing my dream house.
To losing my business as I knew it…
Does any of this sound familiar to you?
It was the ABSOLUTE MOST STRESSFUL time of my entire life. It humbled me. It taught me some powerful lessons. It grew me up. It made me strong. It taught me how to love myself. 11 years later, I am a completely different person than I was back then. I am confident. I am empowered. I have healthy boundaries. I am open-hearted. I know how to heal myself. I am mature. I am wise. I am grounded. I love myself. And I want this for you too.
Imagine not caring what your ex or anyone else thinks about you. Imagine feeling powerful and confident in dealing with your ex so you don't get sucked into their abuse vortex. Imagine loving yourself so much, that you literally repel these kinds of people from your life. Imagine attracting a soul-level, genuine love into your life who loves and cherishes you the way you love and cherish them. If this sounds like something you want, I can't wait to hear from you, love.
Narcissistic Abuse Recovery Coaching (NARC)
High level empowerment coaching to break the cycle of abuse in your life so that you can begin the healing process. You will learn the practices of self-partnering, boundaries, and standing in your power. This is a MUST-HAVE service if you are going through a separation/divorce from a narcissist or abusive partner. This is about learning to love yourself for the first time.
——————————
15 minutes: $100
30 minutes: $150
60 minutes: $250